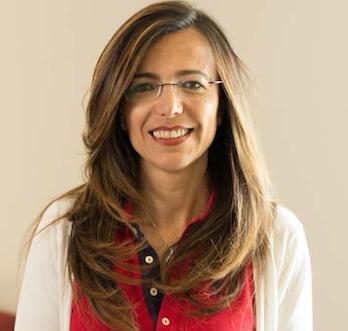 Antonella Spinace-Casale
Lecturer, Accounting
Board Member, C.A.S.IT.
Master degree University of Siena
Office: Adamian Academic Center - 208 | 781.891.2091 | acasale@bentley.edu
Department Phone: 781.891.2409
Teaching Interests
Financial Accounting, managerial accounting, corporate finance.
Consulting/Practice Interests
Board member of non-profit organization C.A.S.IT. Inc., Wakefield, MA.
Bio
A graduate from the University of Siena, where she received her master's degree. She worked at Investors Bank & Trust and Delaware Investments. She was a full-time faculty member in the business department at Bay State College. She joined Bentley as an adjunct lecturer in 2010 and served as an advisor to the Italian/American Chamber of Commerce of New England. Using her accounting and finance expertise, she has been providing consulting to a non-profit organization and was appointed as the Chair and President of the organization in 2017.
Publications
Journal Articles
---
Zedda, S., Spinace-Casale, A., , . (2021). Modeling and Simulating Cross Country Banking Contagion Risks. Journal of Risk and Financial Management/MDPI, (Volume 14) Issue 8 (Link)
Spinace-Casale, A. (2014). The unconventional measures of monetary policy: a model to test the operating effectiveness.. International Research Journal of Applied Finance, (Volume V) Issue n.6 789-804. (Link)
---
Presentations
Zedda, S., Spinace-Casale, A. (2021). "Modeling and simulating cross country banking contagion risks" Presented at the Global Finance Association The 28th Global Finance Conference Virtual
Stefano Zedda, A. (2020). "Modeling and Simulating Cross Country Banking Contagion Risks" Presented at the The 2020 Cross Country Perspectives in Finance (CCPF) Conference CCPF-Journal of International Financial Markets, Institutions and Money (JIFMIM) online
Service
Department Service
---
Committee Member for Steering Committee GB112/212 2021 - Present
Committee Member for Academic Integrity Commitee 2020 - Present
Course Coordinator for Accountancy Departement 2020 - Present
Mentor (Faculty) for Learning & Teaching Council 2019 - Present
Task Force Member for Accountancy Department 2020 - 2021
University Service
---
Student Organization Advisor for Chess Club 2021 - Present
Student Organization Advisor for DECA 2021 - Present